WHY

WYE VALLEY BREWERY?

We know that brewing great beer isn't enough – our customers expect excellent service and support too. Wye Valley Brewery is a friendly, family-run brewery that cares about real ales, real pubs and real people. 

Established by Peter Amor in 1985, we brew in a traditional way using only the finest quality raw materials  and are proud to be recognised as the West Midland's leading brewery.
FREE TRADE SALES
We can deliver our cask, keg and bottle-conditioned beers directly to customers within approximately 70 miles of the brewery on a weekly basis. Our delivery area is shown on the map.
For sales enquiries, contact the brewery on 01885 490505, email [email protected], or contact your local Sales Executive – you can find their details below or clicking on an area of the map.
BECOME

A STOCKIST

If you are interested in becoming a stockist, please contact our Head of Sales & Marketing, Abbie Gadd.
TELEPHONE
+44(0) 1885 490505
EMAIL
Sales to
pub groups
We work with the UK's leading pub groups so that more and more licensees can serve our beers.
Our products are available through the SIBA Direct Delivery Scheme (DDS).
For sales enquiries, please email [email protected] or call 01885 490505.

HPA is available to Enterprise Inns customers in parts of the UK through Heineken. Contact your area representative for more information. If you are within our distribution area on our map then you can also order Wye Valley Bitter, Butty Bach and Dorothy Goodbody's Golden Ale through the SIBA Direct Delivery Scheme. Contact your area representative for details.

HPA and Butty Bach are available to Punch Taverns customers, throughout our delivery region (see our distribution map). Contact your area representative for more information.

With HPA and Butty Bach both available, contact your local Admiral Taverns Business Development Manager to discuss the best delivery options.
INTERNATIONAL

SALES

Wye Valley Brewery produce award winning bottle-conditioned English ales that have demonstrated a strong appeal among international consumers.

We sell our beers for export by the pallet, and using the EMCS website (Excise Movement and Control System) we can ship them 'duty in suspense' to approved excise warehouses in the UK or EU. We actively export to numerous countries across several continents, including Europe, Asia, and South America. We welcome enquiries from quality distribution partners for Europe and beyond. Please note that we conduct all business in English.

Contact Us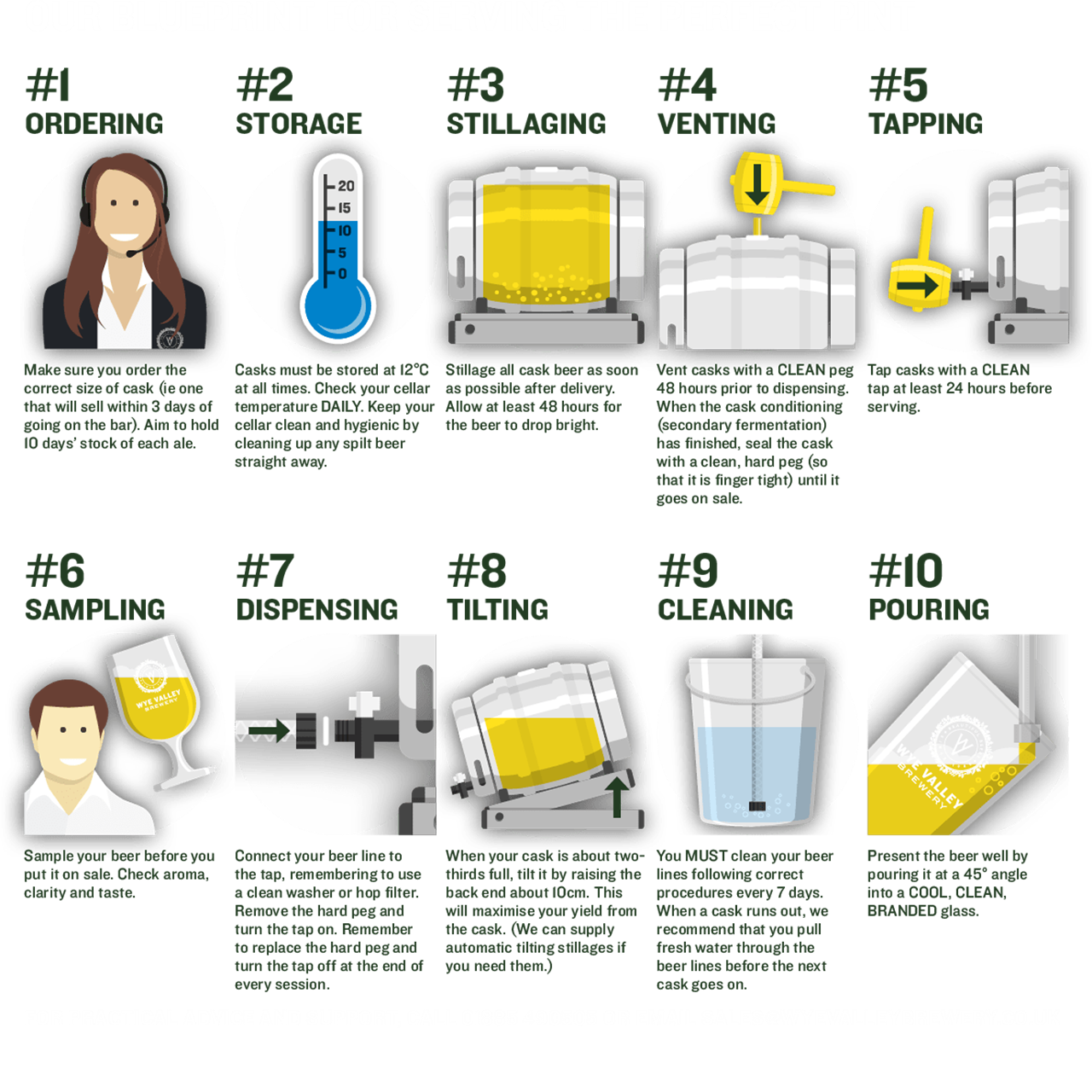 CELLAR TRAINING
COME
ON
A
COURSE
These one-day courses held at the Brewery are designed to help licensees keep their beers in top condition.
If you are a trade customer of Wye Valley Brewery and are interested in attending – or you would like a staff member to attend – please speak to your Sales Representative or call the Brewery on 01885 490505.
For additional information or to book, call us on 01885 490505 or send us an email to: [email protected]