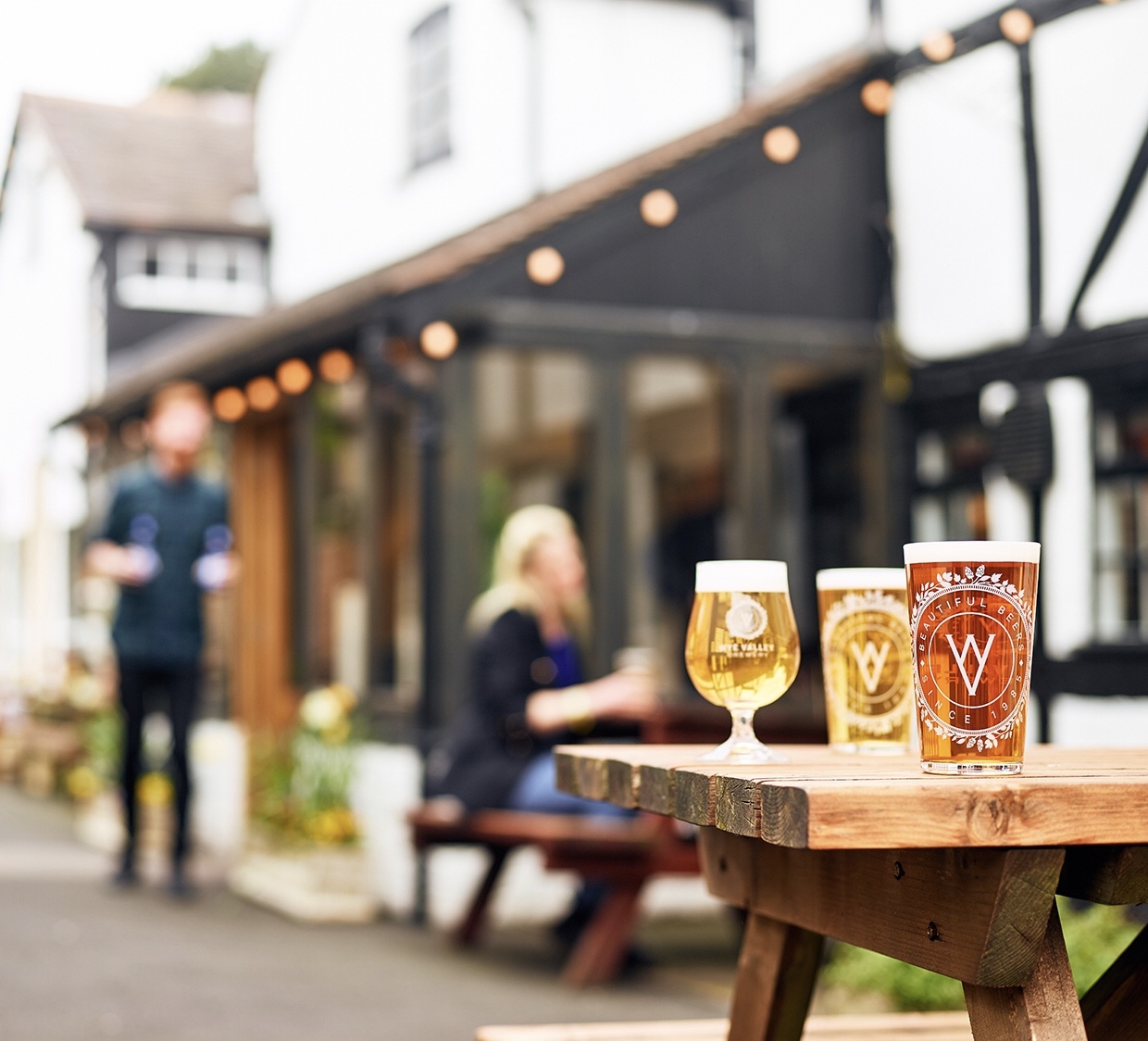 Whilst writing this blog, we're wistfully wishing that we were enjoying a pint down the local… with its delicate head elegantly lacing down the side of the glass, it's natural, fresh and packed full of flavour: every sip an appreciation of the fine work of the landlord as well as the brewer.
And as the days get warmer and the evenings lighter, we're imagining the warmth on our back as we sup on a pint down the local beer garden and the good-natured chatter from the regulars that are propping up the bar inside and putting the world to rights.
Wow.  How much do we miss the pub?!
The 20th March marks one year since pubs had to close their doors. And despite having opened for varying periods in between, it really does feel like a long time since we were able to experience the truly unique and fantastically British atmosphere of a pub.
Since we brewed our first pint over 36 years ago, Wye Valley Brewery's business model has always focused on championing the pub and brewing the very best beers to be enjoyed as part of the overall experience.
And, whilst we do supply bottles to supermarkets and direct to consumers via our brewery shop, like most of us in the hospitality trade, we have been much quieter than usual. So, as we approach the 'anniversary' of the first lockdown, we wanted to give all our friends and followers an update on what we've been up to…
Bottled Beer and Mini Kegs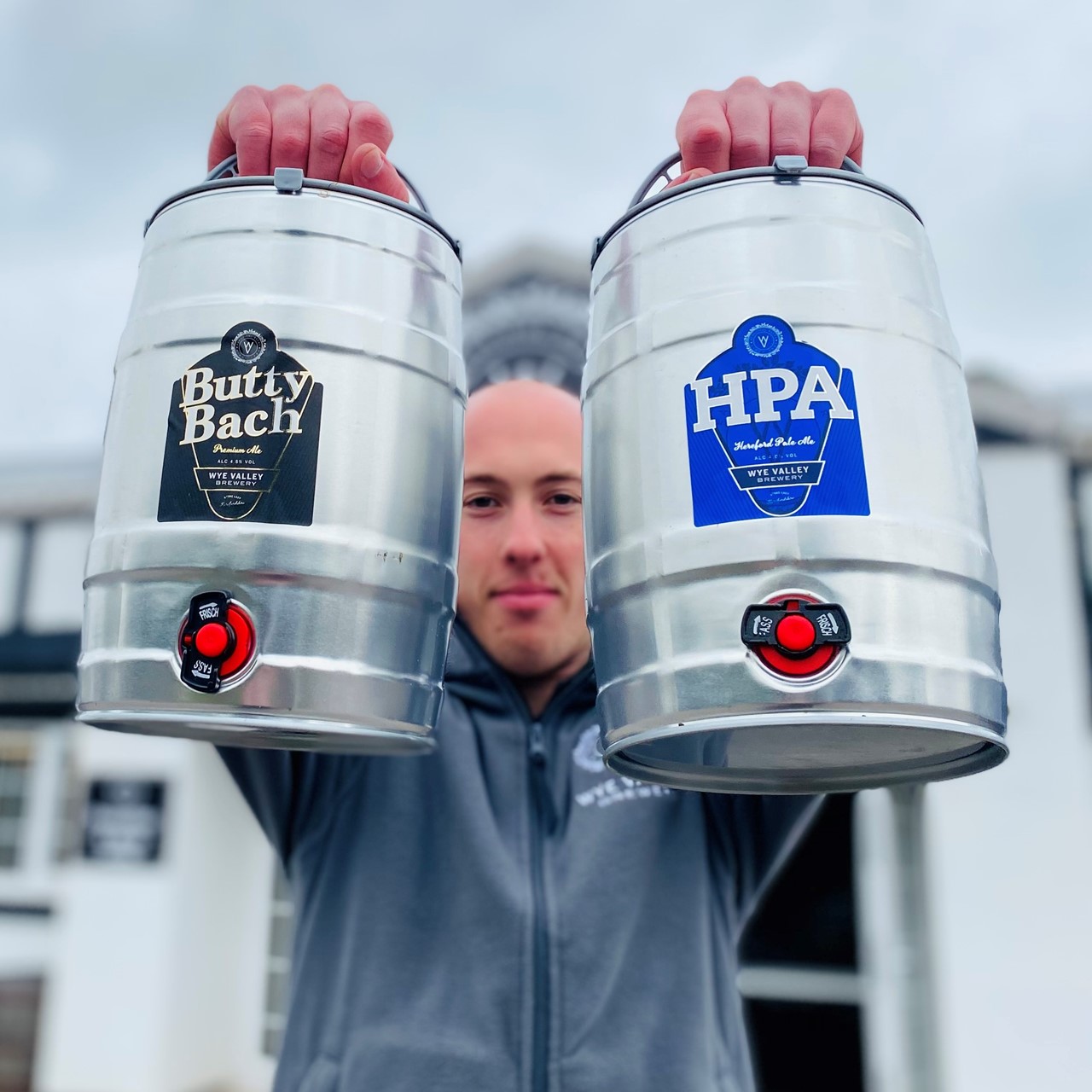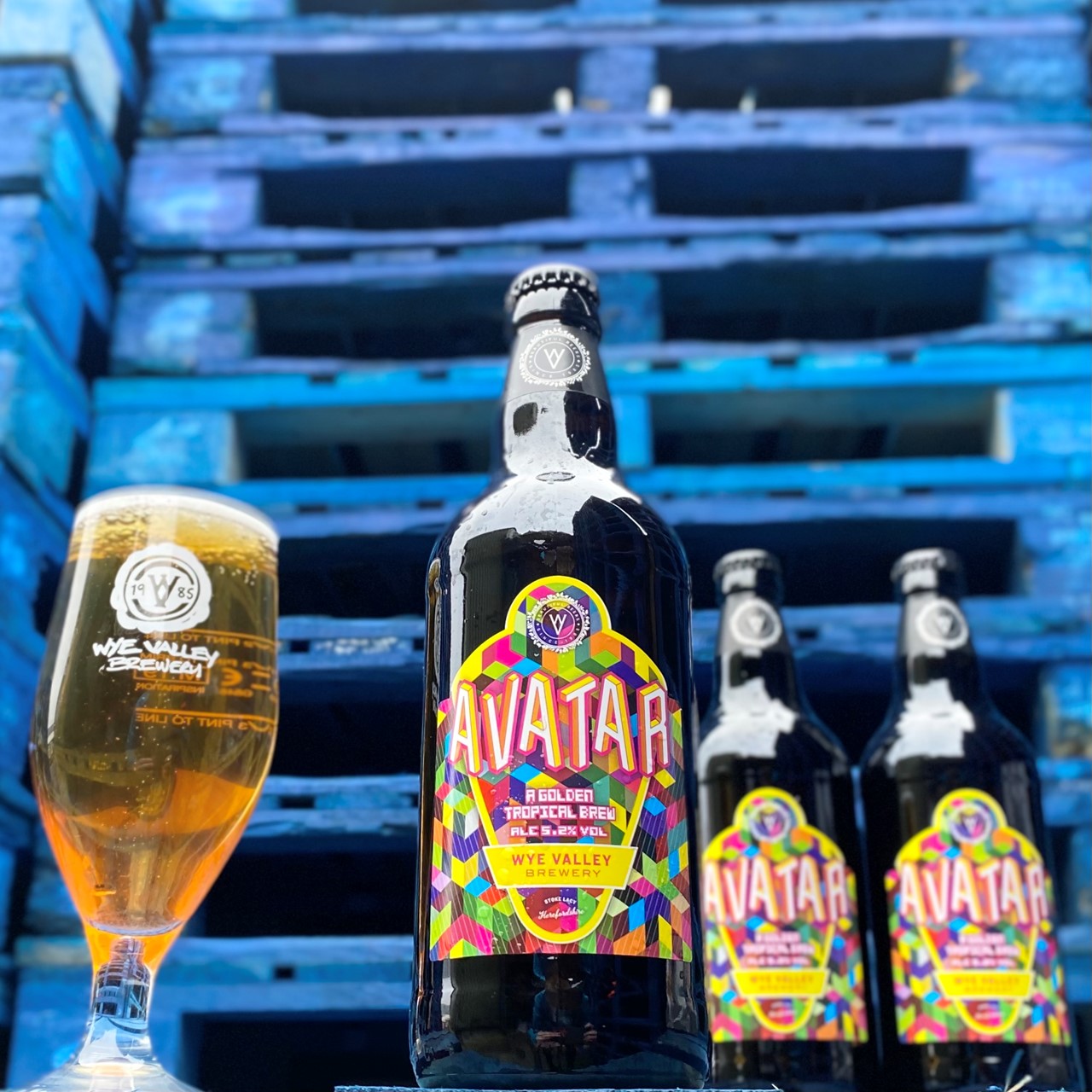 Since last April, our direct sales to consumers obviously increased as people were drinking from home. Fortunately, because some of our trade customers were able to include our beers as part of their takeaway offering at the time, we were able to keep our cask products ticking over. This was helped by the uber popular introduction of our Butty Bach and HPA 5L mini kegs. Beer lovers were able to support their local and, at the same time, have a lockdown novelty in pouring their own pints at home.
You'll be glad to hear that our Butty Bach and HPA mini kegs will remain a permanent addition to our product range, and we'll continue to surprise you with limited-edition mini kegs… As luck would have it, we've got a limited-edition brew available NOW – Avatar.
Avatar is a welcome taste of brightness and optimism. Its golden colour is achieved by a cleverly constructed base of Extra Pale Maris Otter and Munich malts, while Azacca and Idaho 7 hops combine to create a mouth-watering mosaic of citrus and tropical flavours. If you're quick, you might get to taste this in mini keg because we have a small number available. Alternatively, it is available in 500ml bottles… The perfect brew to welcome in the spring!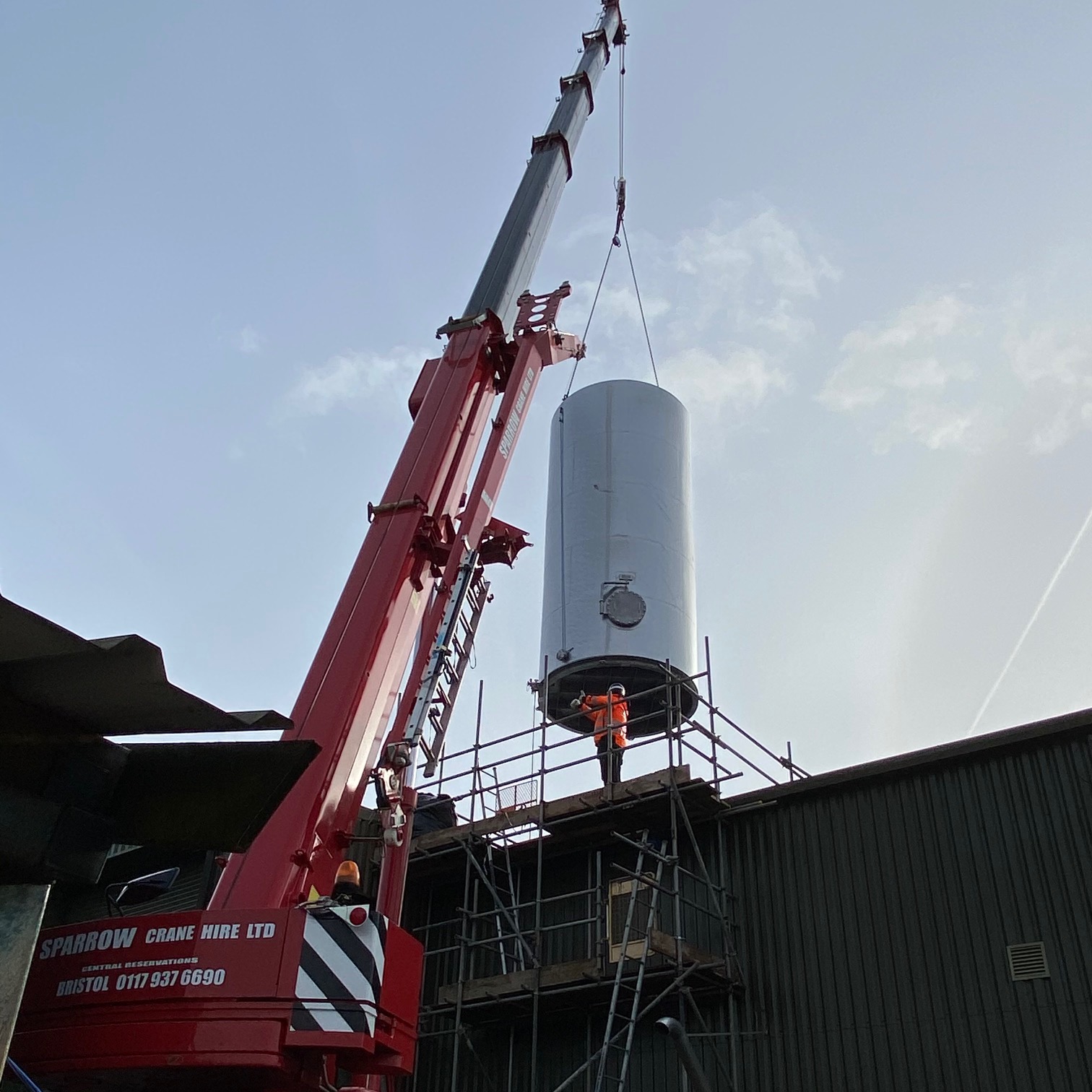 Making the best of these strange times, like all of us in our homes, we at Wye Valley Brewery have been looking at all the jobs that we've been putting off and seeing how we can improve our production facilities. And we're pleased as punch with the installation of our five new 80BBL conditioning tanks (which each hold the equivalent of 23,000 pints!), and our two new 'baby' 10BBL conditioning tanks, and, just last week a new hot liquor tank. This gives us a much needed increase in capacity, particularly for big plans in the pipeline for our award-winning lager, 1985, and other popular keg beers, Fandango and Wholesome Stout.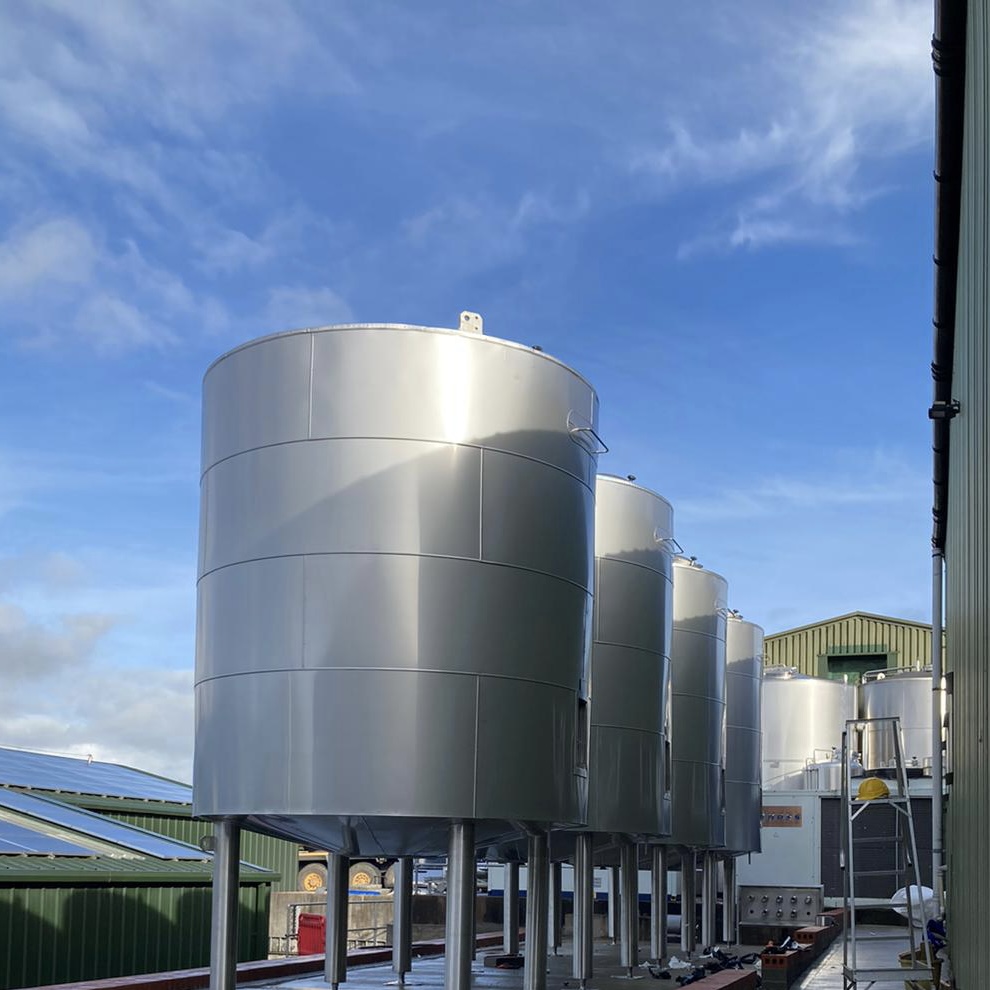 Thinking back to the period between July and October last year, especially when the Eat Out to Help Out scheme was in full flow, we were staggered by the demand from pubs for our range of keg beers, including 1985 and Fandango.  In fact, sales of 1985 were up 30% on the same period in 2019!
This increase in demand for keg beers, as well as continued demand for our cask beers, prompted us to crack on with installing these much needed additional vessels, ensuring that when we're all back in the beer garden basking in the afternoon sun, pints of our cool, crisp lager will be available on tap (literally!).
Looking Ahead
This past year has certainly been humbling. And whilst we don't expect it to be all plain sailing in 2021, we are optimistic. Certainly, with the Government's roadmap announcement we can start gearing up and making the necessary plans to ensure we are ready to supply our pub customers.
And we truly hope that our customers in Wales will have similar dates and targets to aim for in the weeks and months to come.
On a final note, we'd like to take the opportunity to once again thank all of you for your continued support.
For now, sitting down the local with a pint in hand is just a heartwarming thought. However, that time is coming soon… and you know that beer will never have tasted so damn good.