Our first ever blog, and what a way to begin… Not even three years since brewing our first kegged beer, we are celebrating winning GOLD at SIBA's National Independent Beer Awards 2019, in the highly-competitive 'Premium Lagers and Pilsners' category!
It was the summer of 2016, after more than 30 years of brewing high-quality cask ale, when we decided to take the leap and brew a lager. So there we were with a rather long shopping list of keg related equipment… Safe to say our Master Brewer was like a kid in a candy store!
After several weeks of trialing various recipes, work began on building a brand for our lager. And '1985' seemed the perfect moniker!
1985 is not only a nod to the year Wye Valley Brewery was founded, but as a decade fondly remembered by those old enough to have enjoyed it, the '80s are also considered a 'cool' cultural reference for those born somewhat later, thanks in part to a popular movie franchise that was the inspiration for our 1985 launch video.
Whilst we had big ambitions for 1985, we really couldn't have anticipated the success that was going to follow!
A MULTIPLE AWARD-WINNING LAGER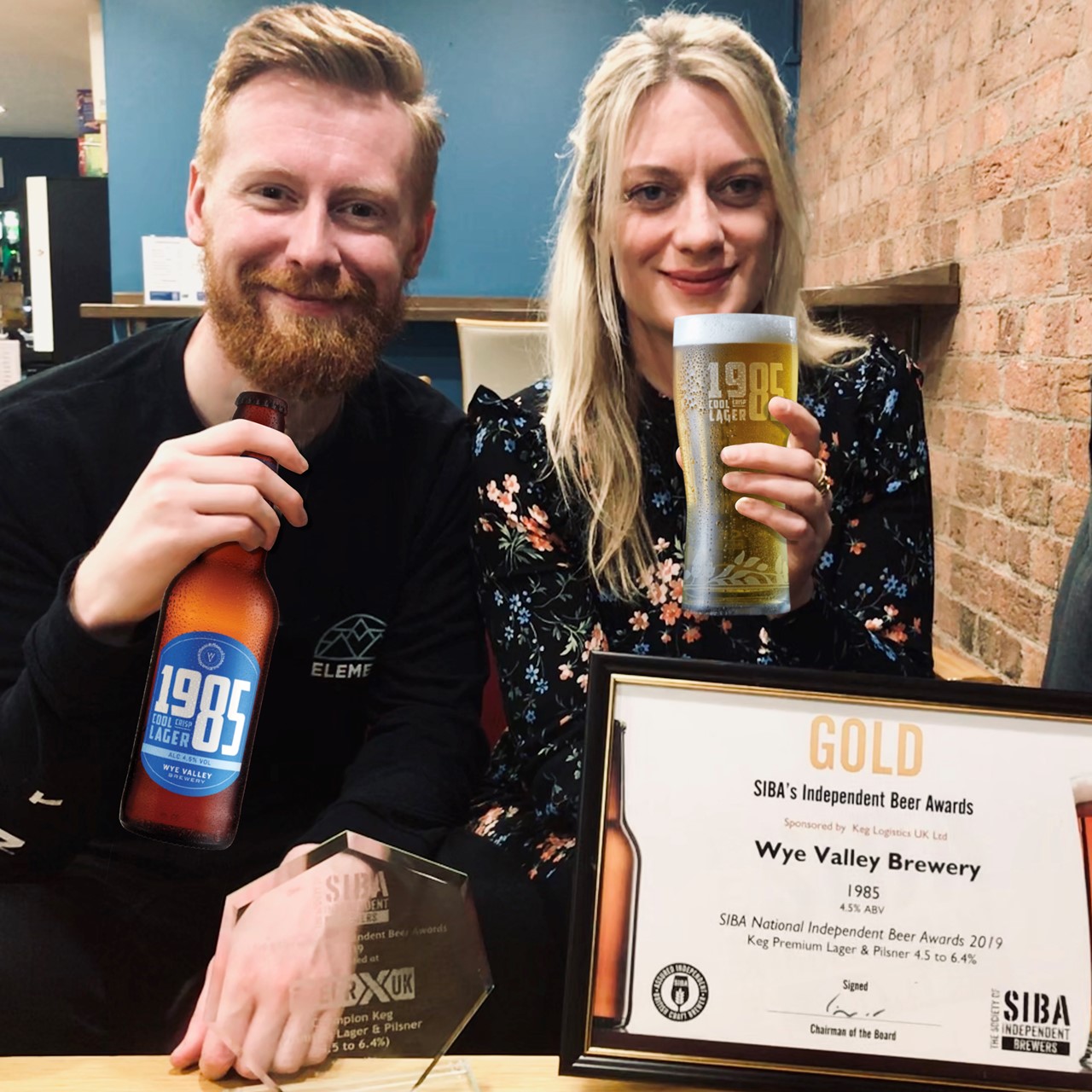 If you haven't tried it yet, 1985 is a deliciously refreshing premium Kolsch-style lager that boasts a moreish malty base, flecked with delicate orange and tangerine notes. Pale straw in colour, it's brewed using local Herefordshire hops together with traditional European lager hops.
To achieve its clean crisp taste we 'lager' the beer for two weeks. To 'lager' beer means 'to store' in German, a process that was made popular in the 19th Century when German brewers would store their 'bier' in the cool caves of the Bavarian Alps during the warm summer months. This long maturation produced a cleaner, crisper taste. As mountainside caves are few and far between in Herefordshire, we store our lager in a highly insulated vessel at sub-zero temperatures… It seems to be an effective alternative ;-)
Whilst still being a relatively new kid on the block, 1985 is going down rather well and has already won a plethora of trophies, including Silver at the 2017 International Brewing Awards (the 'Oscars' of the brewing world). And now Gold at the National Beer Awards, beating the likes of Purity's Lawless and Black Sheep Brewery's 54° North - praise indeed!
THIS SEASON'S GAME CHANGERS
Following our first foray into the world of kegged beer with 1985, we have since launched a new twist on one our classic recipes… Wholesome Stout has been in production for more than 25 years as a cask ale, but is now also available in nitrogenated form for keg dispense, giving this dark and indulgent beer a chilled, creamy finish that will challenge the choice of drinkers of world renowned black-and-white Stout brands.
With both 1985 and Wholesome Stout sitting in two markets that have been dominated by the brewing 'giants' for many years, we launched our 'This Season's Game Changers' campaign last November in time for Rugby Union's Autumn Internationals, tempting beer drinkers to try 'David' over 'Goliath' when visiting their local to watch the rugby.
KEGSACTLY WHAT YOU WANTED!
Given the rapturous response to our core range keg beers, 1985 and Wholesome Stout, we thought we'd introduce some adventurous limited-edition friends to our keg line-up… From our first ever DIPA, Juggernaut, to a vibrant, juicy and full-bodied New England IPA, Mohawk, we'll be releasing an exciting and distinctively different range of small-batch kegged beers, brewed on our 5-barrel pilot plant.
So, go and grab yourself a nicely chilled (GOLD WINNING!) '85 to enjoy in the lovely Spring sunshine, and watch this space for more brewery news.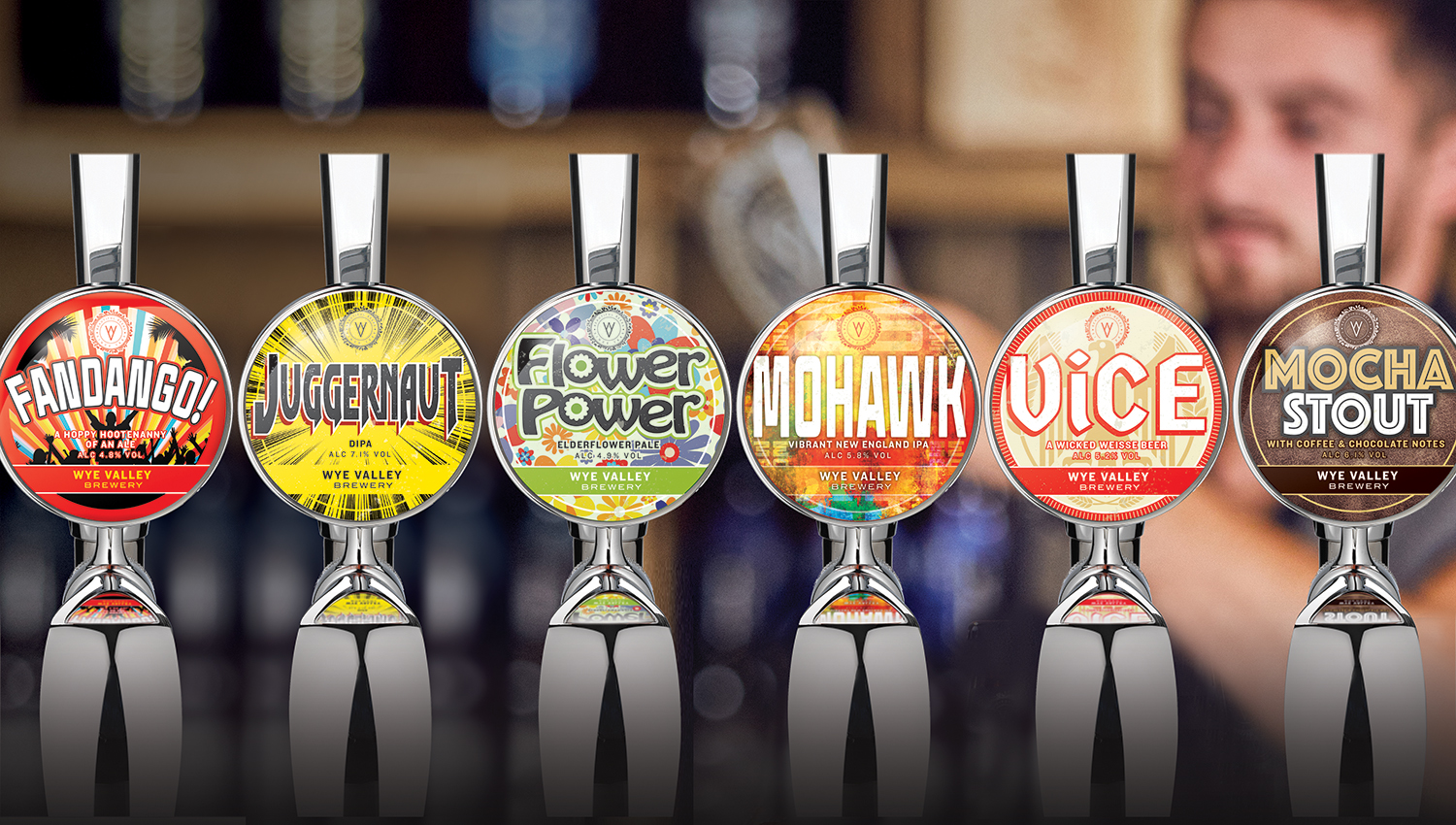 Please share any pictures of you enjoying your favourite Wye Valley Brewery tipple… We always like to hear and see how our beers are being enjoyed!