After we installed our first bottling line in 2009, sales of our bottled beers grew and grew... and grew! The bottling line was being pushed to its limits and was time to upgrade. We've always been a brewery that looks ahead, so we turned a big decision about the bottling line into an even bigger one by installing a new packaging line and a new canning line too! This much needed investment will help future-proof our bottling and allow us to produce our first ever canned beers.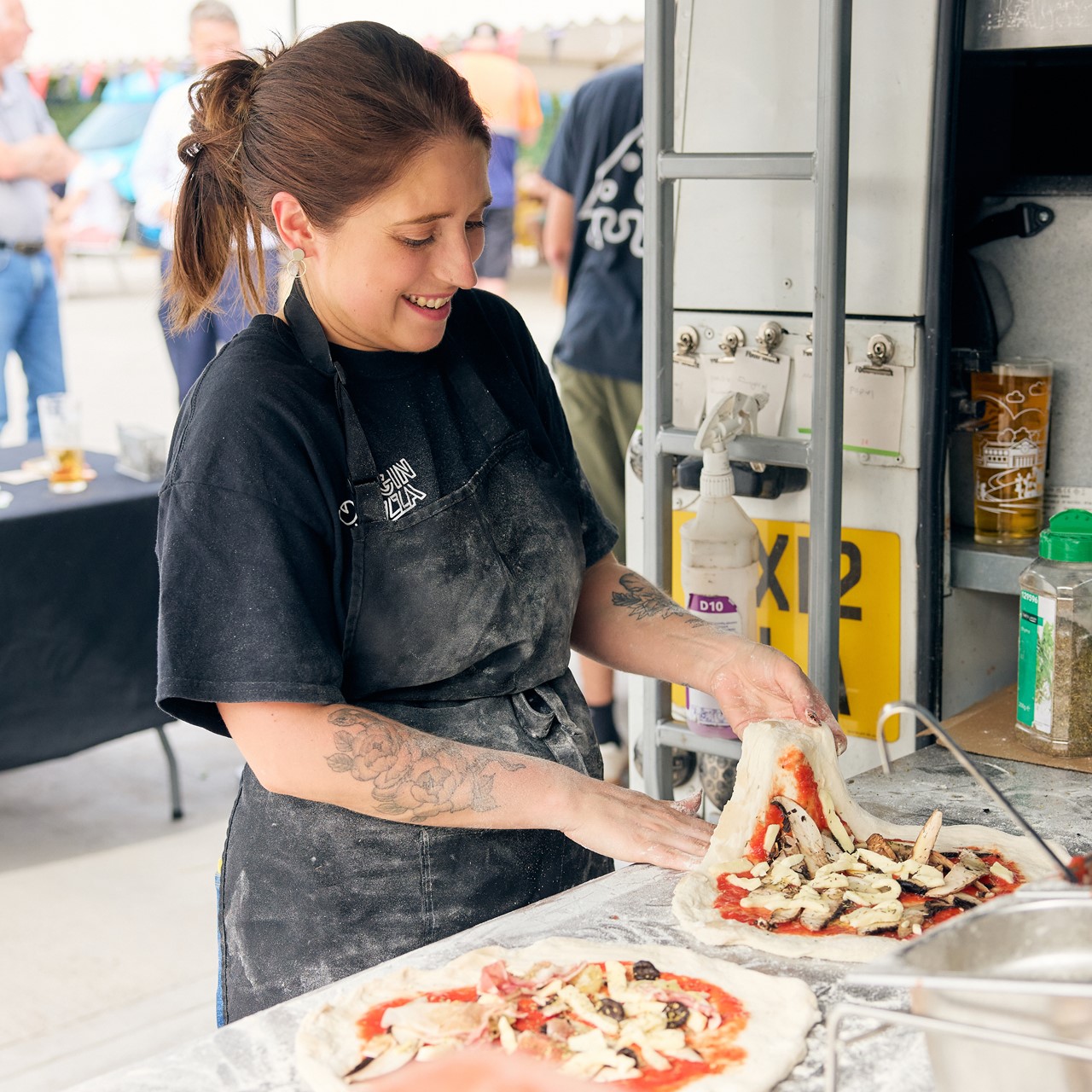 To mark this exciting milestone, we celebrated the only way we know how… On Thursday 7th September 2023, we opened our doors to our friends and colleagues in the trade for a big party, turning our bottling and canning warehouse into a bar… cool, eh? With the beer flowing, sun shining, marquee up, all against a stunning Herefordshire backdrop, the setting for such a celebration couldn't have been better.
We booked two of the most popular street food vendors in the county… Origin Pizza and Mr. Gyros.
A pint in one hand and mouth-watering food in the other, our attendees began to take advantage of the half hourly guided tours on offer, led by our Managing Director Vernon, Production Manager Sean, Head Brewer Gareth and our Packaging Supervisor Dom. These tours included a look around the brewhouse, production areas, and of course, the new bottling and canning lines.
It wouldn't be a proper party without music, so we invited two local talents - Jake of Diamonds and Lee Owen. Each artist played a phenomenal two-hour set, providing the perfect soundscape for our event.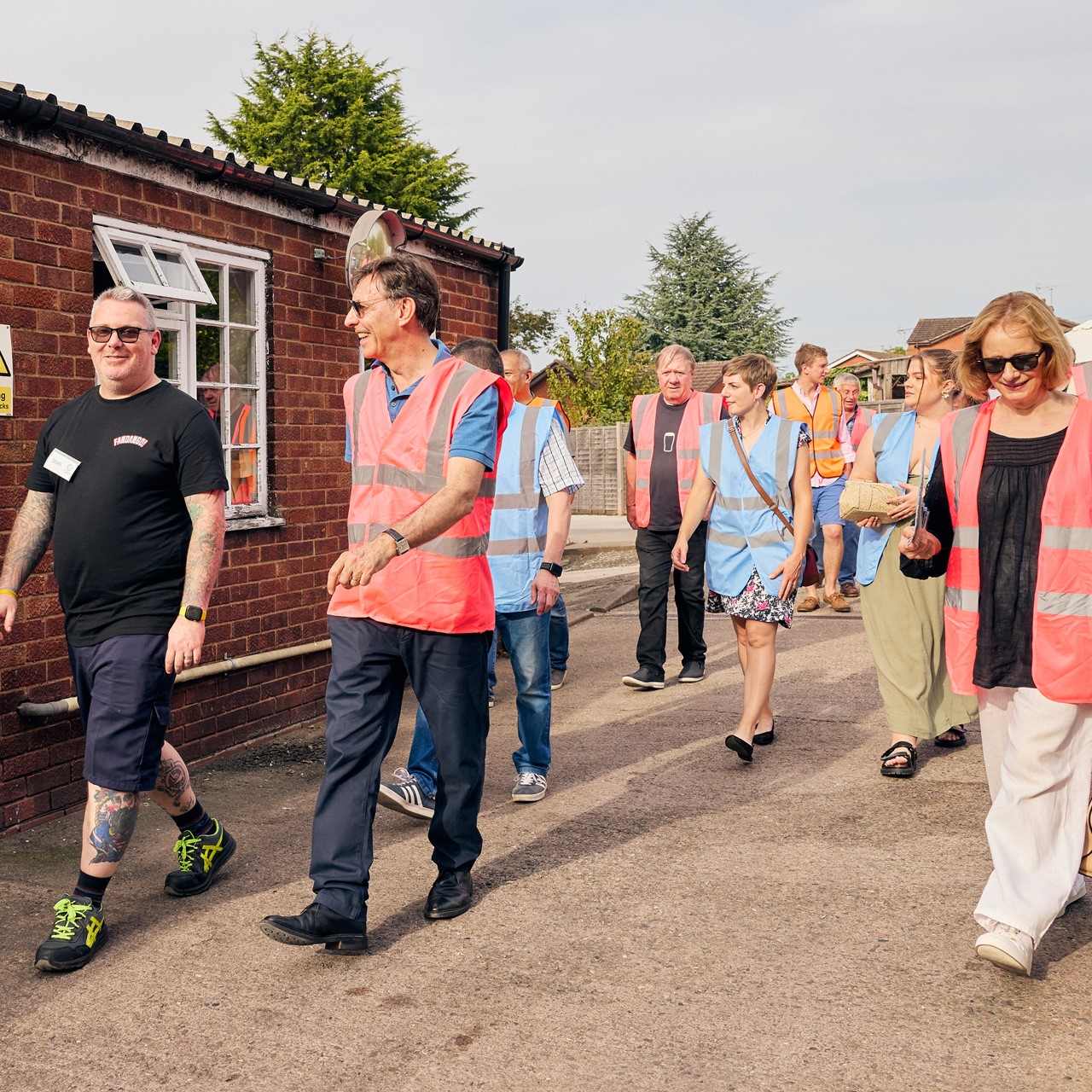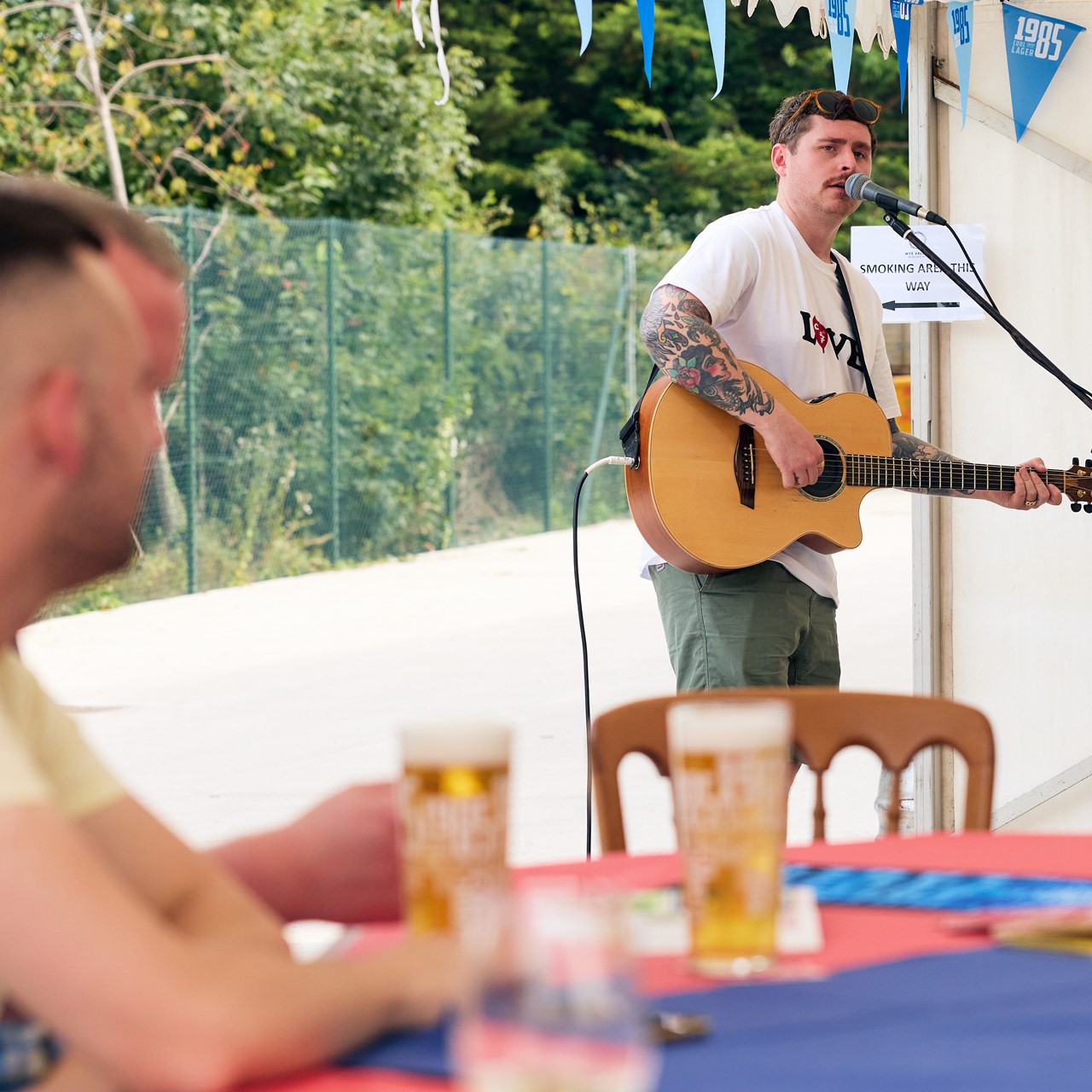 When it came to the main event of cutting the ribbon, who better to do so than our chairman and founder, Peter Amor. Peter spoke about the evolution of the brewery, and its humble beginnings, when it started round the back of a rural Herefordshire pub in 1985. Peter was then handed the only tool for the job… a giant-sized pair of scissors.
Wye Valley Brewery's new bottling and canning lines were officially declared open for business.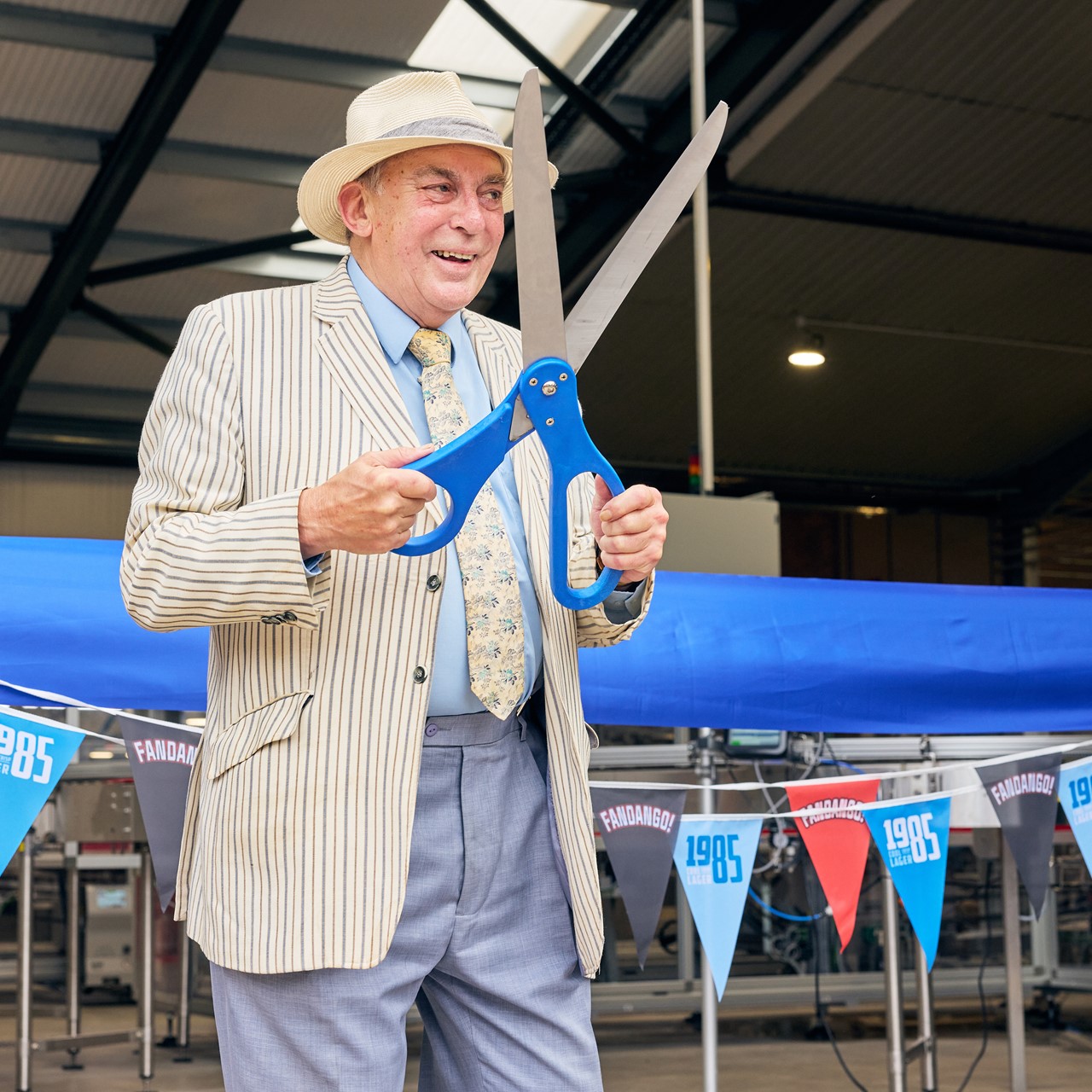 Of course, opening a canning line meant the exciting launch of our first ever canned products… Canned beer has seen a significant growth in popularity in the last few years. It's also the greener choice in the small pack format because recycling a bottle takes 90% more energy than recycling a can, plus, making a can consumes far less resources. We are constantly on the look-out for greener alternatives, and sustainability is intrinsically linked to the core values of the brewery.
And, of course, installing our own canning line here at the brewery not only means we can keep a close eye on quality, but gives us the flexibility to introduce other canned beers in the future. Exciting stuff!
To kick things off, we've launched with two beers in can...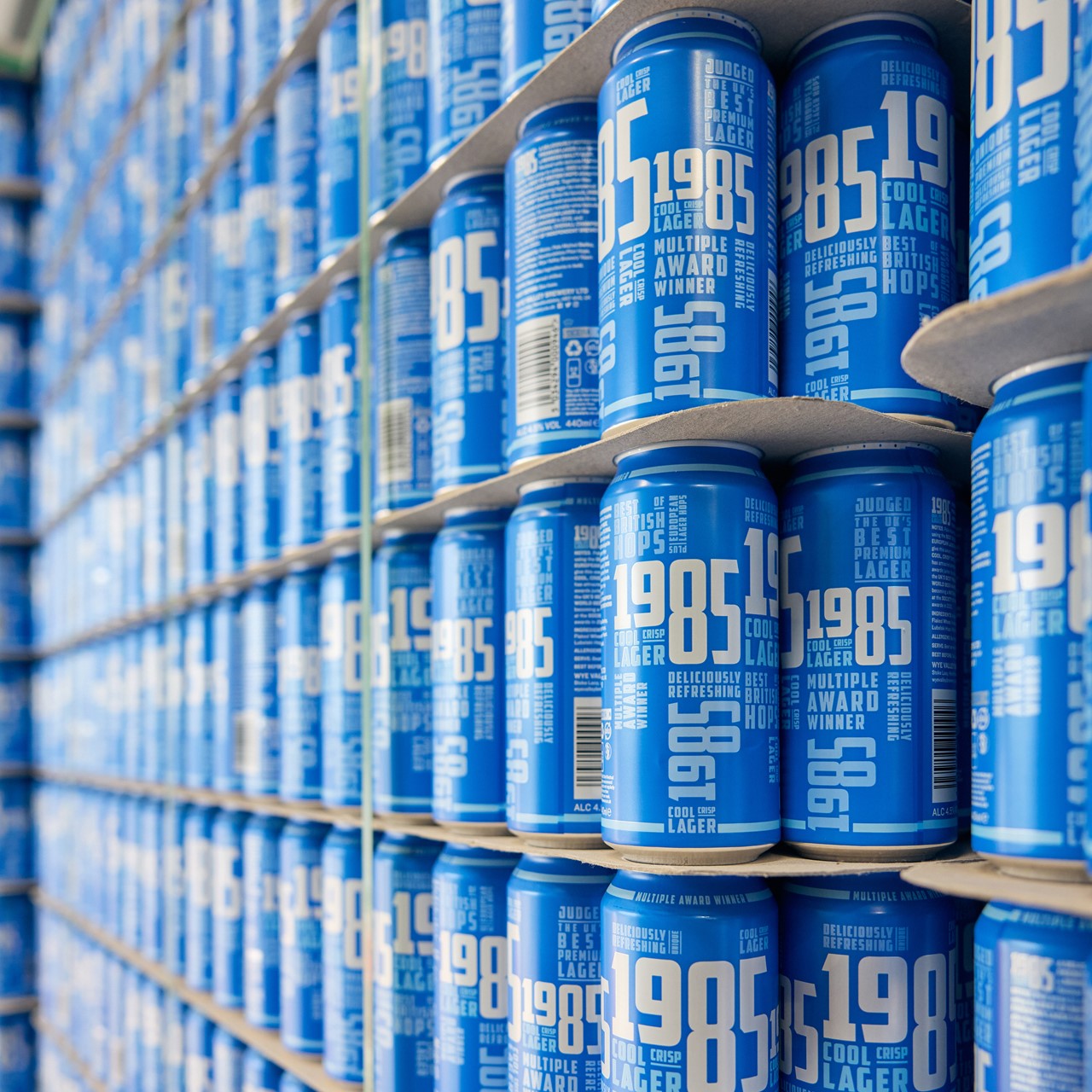 1985, named after the year Wye Valley Brewery was founded, is a deliciously refreshing premium lager that boasts a moreish malty base, flecked with delicate floral notes. Since it's launch, 1985 has attracted attention and accolades from awards juries. Its many notable wins include the UK's Best Premium Lager at the World Beer Awards in 2019 and becoming a National Champion in 2020.
Fast forward to present day, you can now enjoy your favourite premium British lager as a pint in the pub, and in 330ml bottles and 440ml cans at home!
Our other beer available in can is Fandango.  
After huge success with our original keg beers, 1985 and Nightjar, we thought we'd trial some more hop-led craft keg limited-edition beers… After being a popular limited-edition product for three years, and with constant requests to bring it back, it was decided that Fandango would join our core line-up. This humdinger of a hoppy brew is full of tropical flavours and light, citrusy crowd-pleasing undertones that will have craft-beer fans dancing with delight... Especially now that it's available in 330ml cans on our online store!