1985 is once again giving us reason to celebrate... This time by bringing home the national crown in the 'Best Classic Pilsener' category at the World Beer Awards!
Named after year the brewery was founded, 1985 was won a plethora of trophies since its inception back in the summer of 2016, including Silver at the 2017 International Brewing Awards and Gold at SIBA's Independent National Beer Awards 2019.
And for it to now be recognised as the UK's 'Best Classic Pilsener' at the prestigious global awards makes us incredibly proud.
1985 is a deliciously refreshing premium Kolsch-style lager that boasts a moreish malty base. Pale straw in colour, it's brewed using local Herefordshire hops together with traditional European lager hops. To achieve its clean crisp taste we 'lager' the beer for two weeks. This means we hold the beer in a conditioning tank at -1°c to mature its character.   
But the good news doesn't stop there...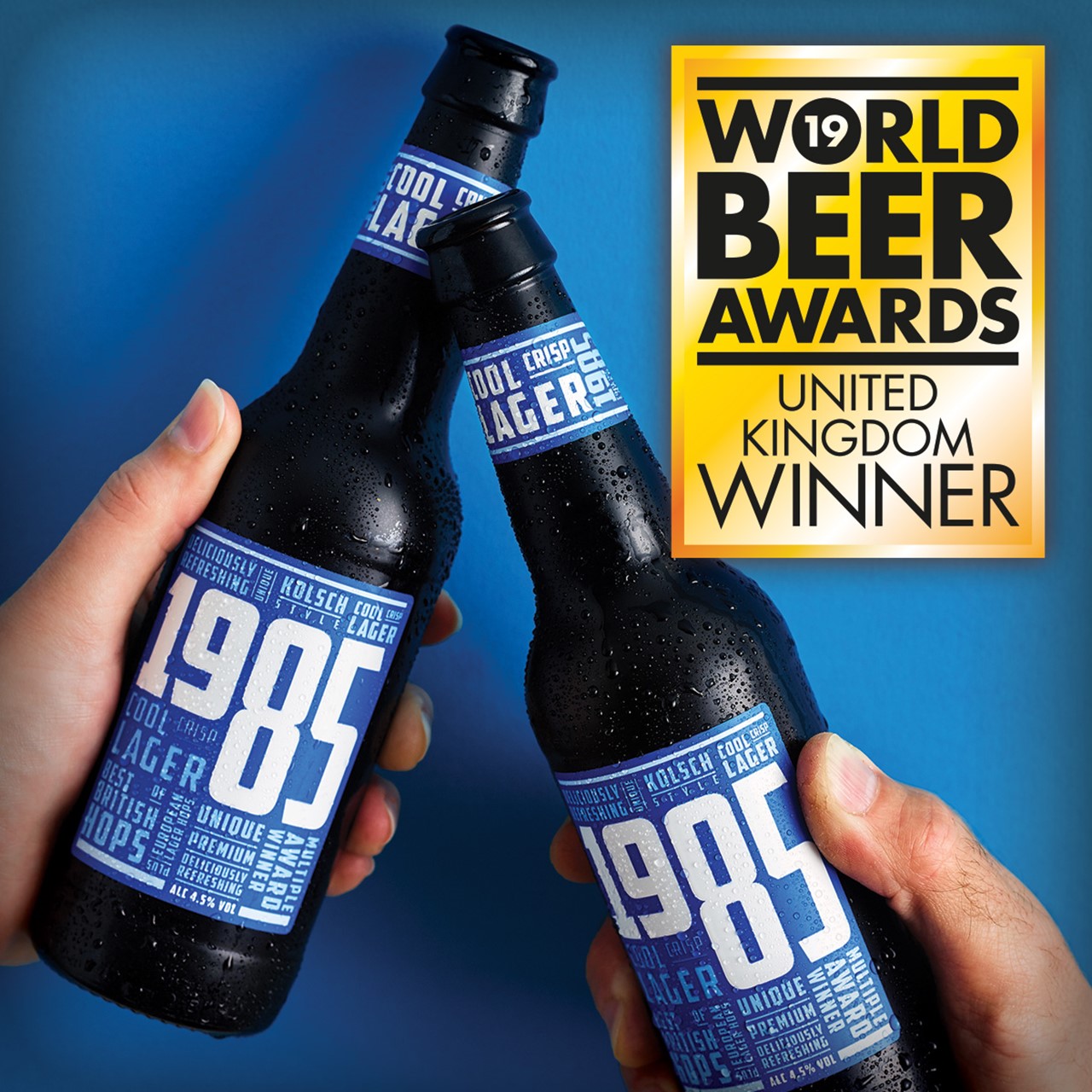 1985 was joined by Glorious IPA and Hopfather, which won Gold and Silver in the highly competitive 'American Style IPA' and 'Session IPA' categories, respectively.
Our Head Brewer, Gareth, has a few words to say: "We're delighted that three of our beers have received recognition at this year's World Beer Awards.
"The continued success and growth of our products, particularly 1985, is testament to our consistent excellence in quality, commitment to using the finest ingredients, and the incredible team that make it all happen."